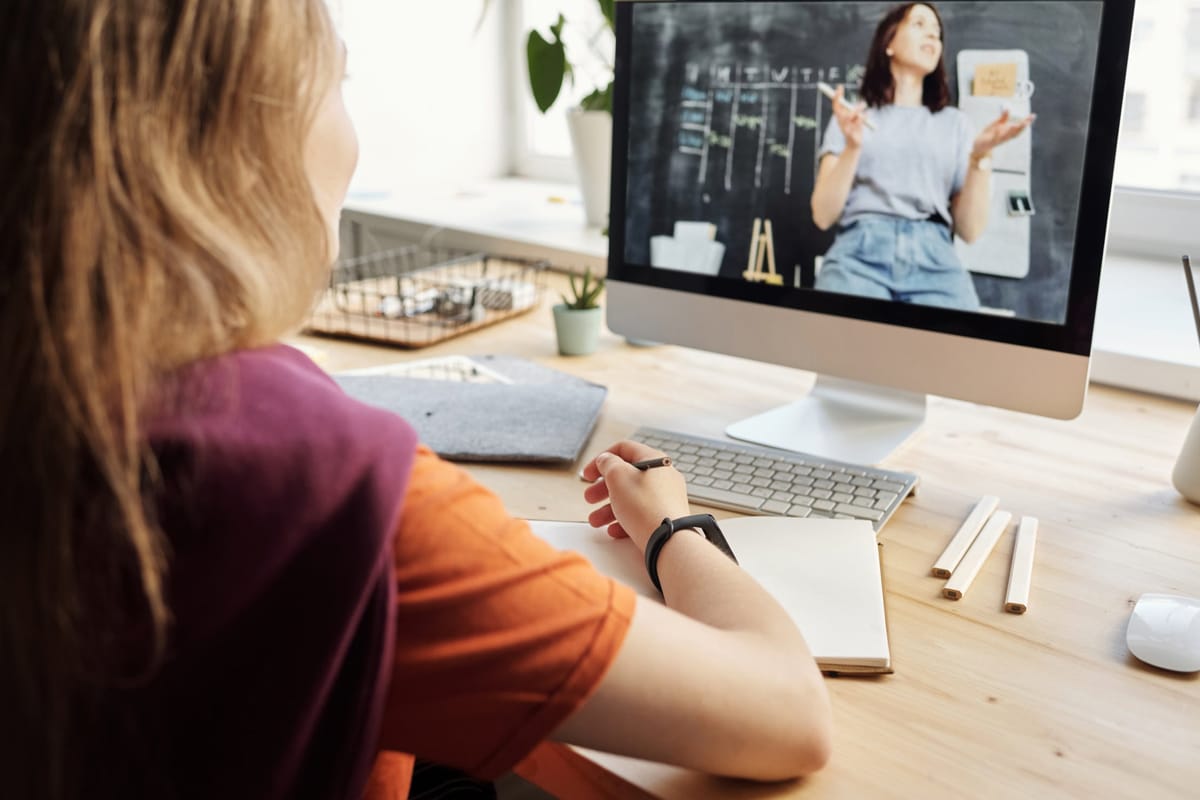 Earning a degree does not always mean going to in-person classes for four years as a full-time student. While this is the "traditional" way many students have completed their degrees, it is not possible for everyone to go to a physical campus full-time. Many adults who work full-time jobs choose to complete their degrees online. As reported by NCES in 2020, over 7 million college students were learning exclusively online. 
Additionally, there are plenty of reasons someone might stop-out of college, such as the need to work or take care of a family member. Although many of these students never return from their hiatus, many students decide to re-enroll at a later date, whether it is online or in-person. Today, there are more options available to students who want to complete their bachelor's degree online. 
Can I complete my Bachelor's degree online?
Yes, you can! Thousands of students every year graduate with a bachelor's degree they earned from attending an online university. Because of the flexibility that e-learning allows, many adults find this format of college attractive. You won't have to attend class at a specific time, meaning it won't interfere with a work schedule or your personal life. 
To complete a degree online, all you need is an internet connection and a laptop or desktop to complete your assignments and tests, and attend zoom meetings or watch lectures. In many cases, you will be able to use financial aid for these costs if you don't already have them. You will be able to talk over the phone or virtually with an enrollment counselor for your college of choice where you will discuss your chosen program, and get any questions you have about attending school online answered. 
Additionally, you will be able to choose how many classes you take each semester and control your workload. Keep in mind that taking fewer classes each semester means it will take more time to graduate, but that might be what is best for you. On the other hand, some colleges and universities offer accelerated classes where you will be able to complete your degree in a shorter amount of time.
Another benefit of earning your degree online is that it is often cheaper than going to school in-person. 
How does online college work?
Getting your degree online is generally a simple process. Instead of going to a physical classroom, you will complete all of your work, assignments, and tests online with your laptop. You will submit these assignments to your professors, usually through an online portal. Depending on your school and program, you may be required to attend online lectures and virtual meetings as well. 
Although online college is straightforward, there are a few factors that can affect your time to completion. But enrolling in an online college to finish your bachelor's degree doesn't mean you have to start over. When starting at a new college or university, you may have credits from previous college experience that you can use towards your current degree program. The more transfer credits you have, the sooner you will be able to complete your degree. 
The kind of program you choose to pursue will also affect how you attend school. For example, some programs such as education and nursing require students to complete some program requirements in-person. Always be sure to confirm this with your academic advisor. 
Conclusion
Overall, finishing your Bachelor's degree online is a great option, especially if you're an adult with other personal or professional responsibilities. While going to college online, you'll be able to work on your own schedule while working on your degree. With the many options and resources available for online students, completing your degree online is a no-brainer. Operation Graduate can help you get back on the path to your degree with one-on-one academic support from application to graduation. Find out more about our programs and services by filling out the form below.